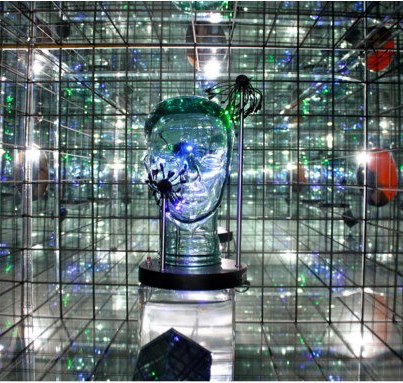 Member Marty Settle will showcase his works on April 5, 6-10 p.m., at Hart Witzen, 136 E. 36th St., as part of a free NoDa gallery crawl.
Settle's sculpture and installation will feature 25 assemblages and seven electronic music/sound compositions by musician, Don Chamberlain.
His Decarates' Dream is shown to the right and will be on display.
The interactive exhibit can be accessed online through smart phones, iPads, iPods, ear buds, etc. Listening stations will be provided as well.
Beverages, appetizers and snacks will be available.