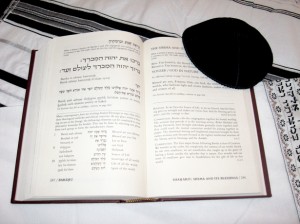 Havurat Tikvah
PO Box 12684
Charlotte, NC 28220
980.225.5330
info@havurattikvah.org
www.havurattikvah.org
Congregational Administrative Liaison
Lainey Millen
admin@havurattikvah.org
Other key contacts:
President – rosh@havurattikvah.org
Finance/Treasurer – treasurer@havurattikvah.org
Correspondence/Scribe – secretary@havurattikvah.org
Membership – membership@havurattikvah.org
Religious Affairs – religiouscommittee@havurattikvah.org
Adult Education – adulted@havurattikvah.org
Social Action – socialaction@havurattikvah.org
Community Relations/PR – communityrelations@havurattikvah.org
Mitzvah In Action! (teens) – miateens@havurattikvah.org
Website – webmaster@havurattikvah.org
Member-related committees:
New Member/Recent – newmember@havurattikvah.org
Hospitality – hospitality@havurattikvah.org
Chicken Soup/Member Care – chickensoup@havurattikvah.org
Tributes – memorials@havurattikvah.org
External Sites:
Facebook (community) – facebook.com/groups/120894969758/
Facebook (youth) – facebook.com/groups/155880467788643
Mitzvah in Action (teens) – mitzvahinaction.info
Services located at:
Avondale Presbyterian Church
MacLean Fellowship Hall or Vanguard Classroom
2821 Park Rd.
Charlotte, NC 28209
Directions:
Located between East Boulevard and Woodlawn Road.
From I-77:  Take the 6B Woodlawn Road exit. Follow Woodlawn for 2 miles until it intersects Park Road. Turn left on Park Road. Avondale is 1.4 miles on the right.
From East Charlotte: At Independence Boulevard take Eastway Drive (also known at Charlotte Route 4) westbound toward the airport. Note that Eastway Drive eastbound intersects with North Tryon Street which heads either to the University of North Carolina at Charlotte northbound or directly into Uptown Charlotte southbound. This five-mile trek runs as Eastway Drive, which changes names at Monroe Road to Wendover Road, then Sharon Road for a very short distance, then Runnymede Road along the Charlotte 4 route until it intersects with Park Road, where it changes to Woodlawn Road. Make a right turn onto Park Road and go 1.4 miles to Avondale on the right.
From Uptown: Take Kenilworth Drive, accessible from Stonewall Street and I-277 (John Belk Freeway). Kenilworth Drive turns into a one-way street near the Carolinas Medical Center. The street intersects with Park Road at a Shell station. Veer left. Avondale is 0.2 miles on the left.
Public Transportation:
Avondale Presbyterian Church has convenient stops close by for those who take the CATS system bus using Route 19. Visit CATS online to see the schedule.